We perform complete air conditioning inspections.
At Smart Choice Plumbing & Air Conditioning, LLC, we know how essential it is for residents of Wellington, Florida to have functioning air conditioning systems. To help ensure that our customers don't have to suffer through hot, humid days with no AC, we offer comprehensive air conditioning inspection services.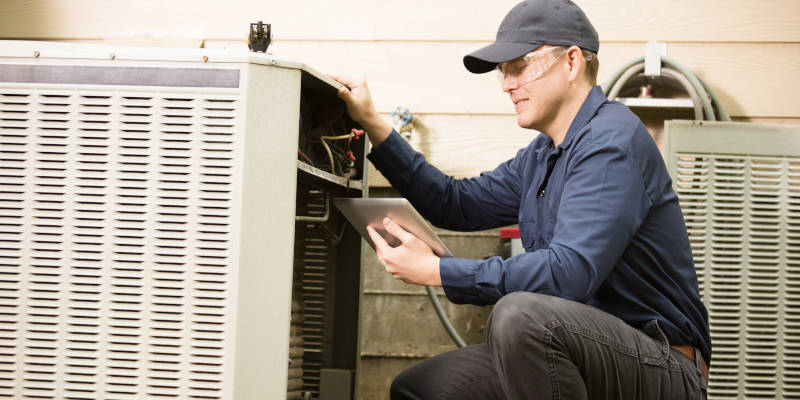 We're committed to providing honest and reliable air conditioning inspection services you can trust. Here are just a few maintenance tasks that we perform during an air conditioning inspection:
Air filter check: Cleaning or replacing the air filter, if needed, helps ensure optimal air quality.
Refrigerant check: Most refrigerants contain dangerous chemicals, so it's important to always have a professional check the levels and adjust them as needed.
Coil cleaning: Cleaning the coils, including the evaporator and condenser coils, removes debris and improves the system's efficiency.
Drain line cleaning: We'll inspect the drain line for any blockages and clean it to ensure proper drainage.
Lubrication: Any moving system parts will be lubricated to prevent wear and tear.
At the end of the service visit, we'll give you a detailed report on what we found during your air conditioning inspection. We'll also go over any recommended repairs or maintenance tasks. Our services come with a one-year workmanship warranty, and our technicians will always explain all your options, allowing you to make an informed decision confidently. Any work we perform gets your approval before the technician starts, and we also have a flat rate policy, so there are no hidden fees or billing surprises.
For more information on how an air conditioning inspection can help you beat the heat this summer, reach out to our team today.
---