Stay healthy and comfortable with our residential and commercial HVAC services.
A properly functioning air conditioner and heater play an important role in your home or business. Not only do they keep you, your family, your employees, or your customers from getting uncomfortably warm or cold, but they also help the space maintain good indoor air quality. For these reasons, and many others, it's important to trust licensed professionals to provide HVAC services. We're the professionals you can trust at Smart Choice Plumbing & Air Conditioning, LLC. With 25 years of experience and exceptionally well-trained staff members, we know how to provide reliable HVAC services.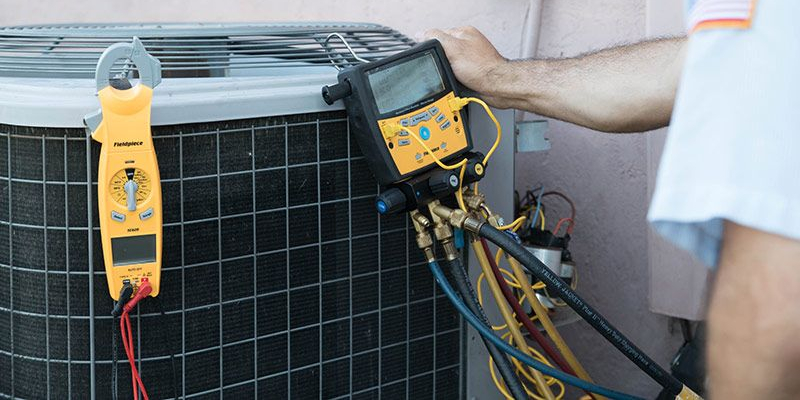 We can handle all your HVAC needs. If you need us to install a new air conditioner or replace a failing one, we'll do so by following correct safety procedures and completing the job meticulously to ensure your new unit will perform optimally. Or, if you need us to inspect and maintain your HVAC equipment to improve its efficiency and help you keep your manufacturer's warranty, we can handle that, too. We are also skilled when it comes to repairs. Whatever problem your air conditioner or heater is facing, we know how to identify it and fix it in a timely manner, so it can continue keeping your home or business comfortable.
We are licensed, bonded, and insured, so you can rely on our HVAC services. Additionally, we care about your satisfaction, so we are always open and honest about what you can expect from our services in terms of pricing and how long the job will take to complete. If you need HVAC services in the Wellington, Florida area, contact our team today to schedule an appointment.
---
HVAC Services in North Palm Beach, FL
HVAC Services in Boynton Beach, FL

Similar Services We Offer: