Don't let clogged drains impact your entire plumbing system.
Over-the-counter drain cleaners and home remedies aren't the best way to deal with stubborn clogs in your pipes. At best, they'll slightly solve the problem and at worst, they'll harm your pipes and plumbing system.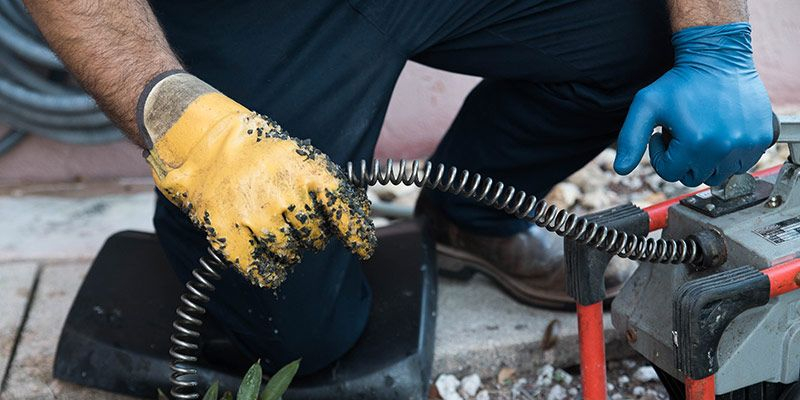 The chemical cleaners you can find at your grocery or home improvement store contain corrosive, harsh acids that break up clogs by generating heat. Although this can help with breaking apart clogs, the chemical reactions that happen can damage your plastic PVC pipes, and the acid in them can corrode your plumbing system, causing leaks and even major breaks.
Rely on us at Smart Choice Plumbing & Air Conditioning, LLC for professional drain cleaning and we'll keep all the drains in your home clog-free and running without issue. Most importantly, professional drain cleaning can eliminate clogs and prevent slow drains, but it can also:
Prevent foul odors that typically emanate from your sink, shower, and tub drains
Encourage pipe longevity
Reduce the risk of bacterial and mold growth
Keep overflows and floods at bay
Save you money with a properly maintained plumbing system
The main tool we use for drain cleaning is a hydro-jetter, which is a powerful device that puts water under incredibly high pressure. Using our hydro-jetter, we'll scour the interior of your pipes and eliminate all the buildup that's accumulated. This process gets rid of old buildup and also makes it harder for new buildup to take hold.
Professional drain cleaning will leave your drains completely clean and running without issue, so you can say goodbye to constant clogs, slow draining water, and backed-up plumbing. Contact us now to schedule your next drain cleaning appointment in the Wellington, Florida area!
---
Drain Cleaning in North Palm Beach, FL
Drain Cleaning in Boynton Beach, FL
Similar Services We Offer: