We'll fix your clogged drain in no time!
If you're dealing with a clogged drain, you know how frustrating and inconvenient it can be. A clogged drain can cause water to back up and lead to various problems, from slow-draining water to full-on flooding. Fortunately, our team at Smart Choice Plumbing & Air Conditioning, LLC is here to help.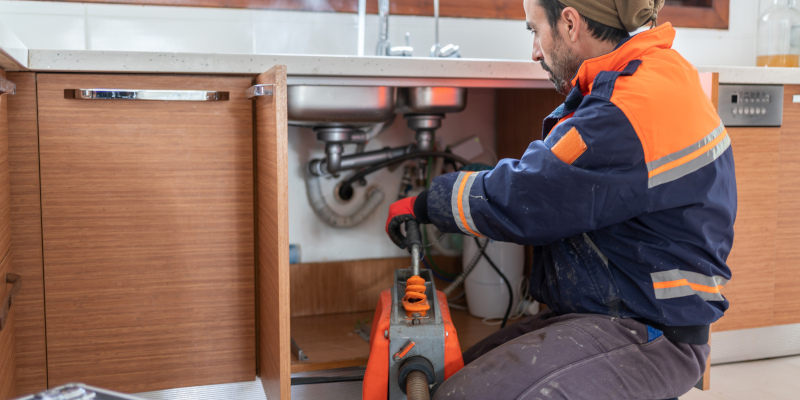 Here's why residents of Boynton Beach, Florida should choose us to resolve clogged drains:
Experience: We have 25 years of experience in the plumbing industry, and our team of expert plumbers has seen it all. We use the latest technology and techniques to quickly identify the source of the clog and resolve the issue, so we can get your plumbing back to normal as soon as possible.
Fast Service: We understand that clogged drains can't wait, so we offer fast and reliable service. Our team is available 24/6, every day but Sunday, to assist you with emergency plumbing needs, including clogged drains.
Quality Workmanship: We take pride in our workmanship and use the highest quality tools and materials in all our repairs. We're so committed to customer satisfaction that we even take care of the cleanup after we've cleared your clogged drain. We stand behind our work with a satisfaction guarantee, so you can be confident that you're getting the best service possible.
Affordable Pricing: Quality plumbing services shouldn't come with hidden fees. That's why we offer transparent and fair pricing to ensure you're getting great value for your money.
Preventative Maintenance: We also offer preventative maintenance services to help you avoid future plumbing issues. Our team can inspect your plumbing system, identify potential issues, and provide solutions to prevent future clogs and other plumbing problems.
Don't let a clogged drain disrupt your daily routine – call us today to schedule service with our experienced and reliable plumbing team. We'll get your drain flowing smoothly again in no time!
---